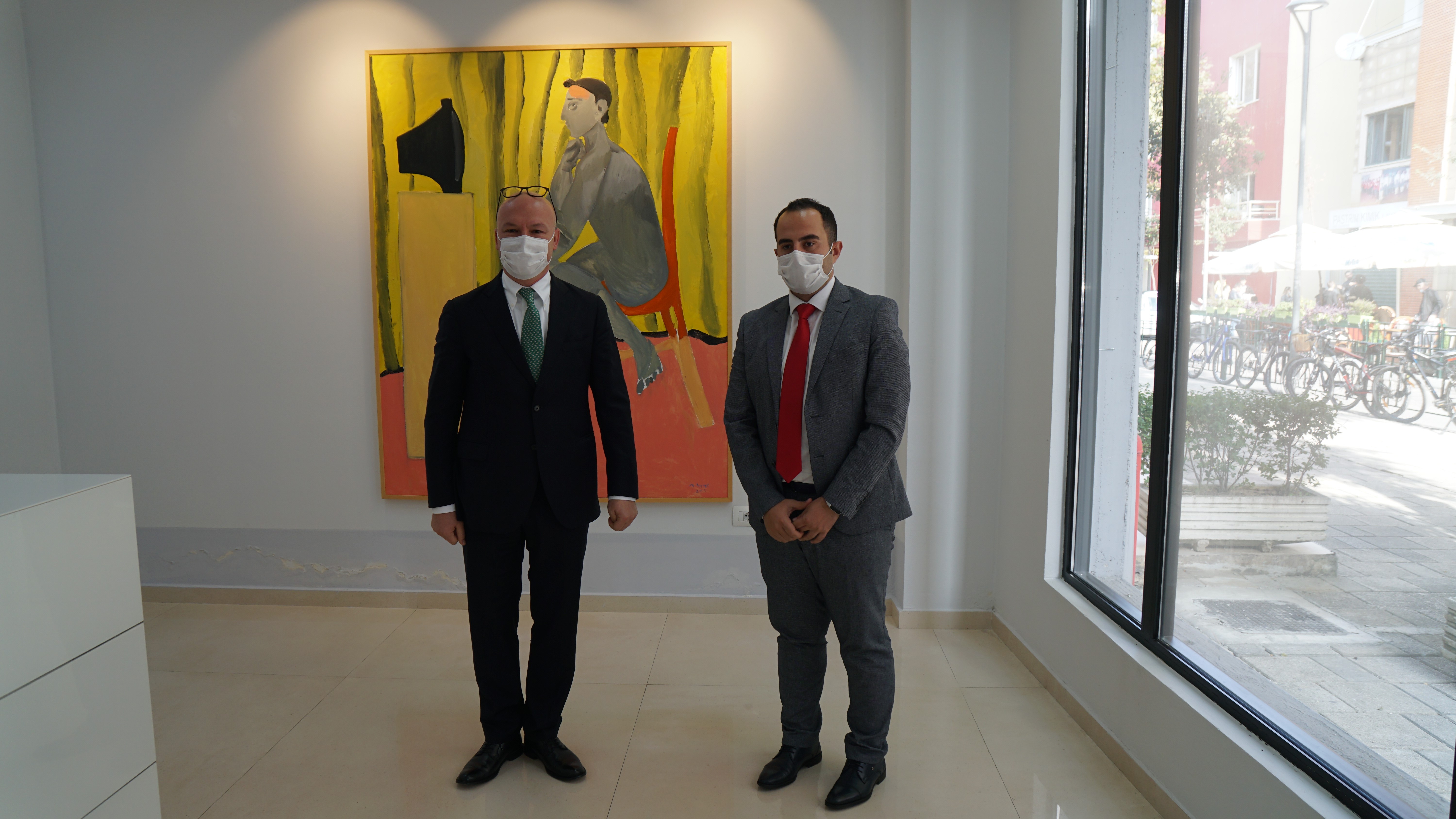 The chairman of the Audiovisual Media Authority Gentian Sala held a meeting with the Minister of Informatics and Administration of Northern Macedonia, Mr. Jeton Shaqiri.
During this meeting was discussed the need to increase cooperation between the two regulatory institutions of Albania and Northern Macedonia, but also any problems that AMA may have at the central level in Northern Macedonia. The Chairman of AMA, Mr. Sala noted that the cooperation between regulatory institutions so far leaves much to be desired, so there is a need for a new impetus in this relationship. "The authority has close relations with Kosovo and Montenegro, but we cannot say the same about the regulatory authority of Northern Macedonia. I believe that it is in the interest of both parties to increase and strengthen this cooperation between us, especially when we talk about an Albanian-speaking space and where the Albanian media, play an important informative role and not only." – emphasized in his speech Mr.Sala.
During this meeting, both Mr. Shaqiri and Mr. Sala discussed internal issues related to media regulation. Minister Shaqiri noted the impact that is expected to cause the law adopted by the Macedonian government on the audiovisual market, a law which provides, criminal prosecution for audiovisual media operators in the absence of a statement on their rights broadcasting, for the domestic or foreign television channels they broadcast.
The President of AMA, Mr. Sala, expressed concern about this issue, which affects the Albanian public, but also the Albanian media platforms that provide services in Northern Macedonia.
They also discussed the effects of the Covid-19 Pandemic on the media.
The two officials agreed to intensify meetings at senior management and technical level in order to exchange experiences and address regulatory issues between the two countries.
Audiovisual Media Authority
Tirana, 2 November 2020